Tutoras and its partners around the world have been at the forefront of education for over 20 years. A global network of individuals, schools group, universities, and commercial organizations dedicated to our mission of creating impact through international education. We provide the most direct and effective path to teaching in the digital age while giving educators the ability to earn their qualifications to teach around the world.
The Tutoras team is dynamic and driven to provide quality English language education for students. We provide tailored English curriculum development, in-class and online English programs, overseas study tours, teacher training, and native-speaking English teacher (NET) recruitment services for our clients around the world. ​

Respect of the Clients Needs, Culture, Identity and Objectives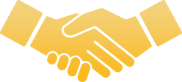 We fully understand that high-caliber, responsible and caring educators are important to any school. Both our Teacher Recruitment and Allocation Department and our Quality Management Department bear the responsibility to help passionate individuals to develop their careers anywhere in the world.
All Tutoras Educators undergo required training to ensure the highest quality programs can be offered. By taking our training program, teachers become well-versed in the fundamental qualities of ESL teaching including:

• Lesson Planning

• Classroom Management

• Phonics for Reading and Spelling

• Linguistic Training

• Pedagogical Knowledge for Teaching English as a Second Language
Our authentic training sessions prepare all teachers, new and experienced, for the real challenges they will face in any workplace.

• Professional

• Dynamic

• Inspiring

• Sincere

• Energetic

• Motivational

• Committed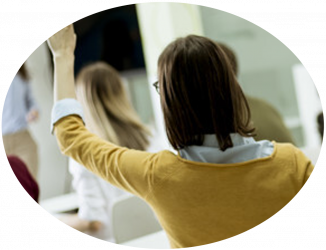 • Screens both teachers and schools for the next job-matching solutions.

• Provides teacher training for candidates to fit well with local education systems and cultures.

• Provides teachers and schools with objective, transparent information.

• Personally interviews and runs reference checks on all of our teachers.

• Staff have been teachers, administrators, counselors and parents in different countries.
Why are Tutoras educators different?
• Our educators cover all grade levels from K-12 and all English teaching subject areas.

• Our educators are immediately available for periods of one to twelve months.

• Our educators are experienced, flexible and adapt quickly to changing teaching styles.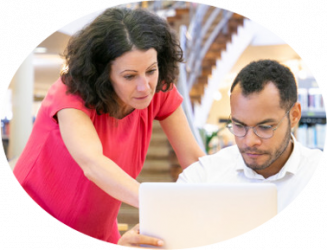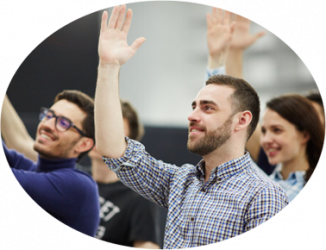 What qualities and experience do Tutoras  educators have?
• Committed and have at least 2 years of experience teaching in a classroom setting.

• Qualified, professional and friendly class administrators.

• Active, energetic and inspiring presence that helps student master a foreign language.

• Lively and keen activity motivators to maximize student involvement and confidence.
What are Tutoras classrooms like?
• Our classes are designed to be highly engaging and enjoyable so that students will have fun learning the subject.

• Teaching methods & course materials are creative and attractive. They ignite students' potential and maximize their learning results.

• Flexible and lively learning environment that opens up students' minds to the mysteries and wonders of the natural world.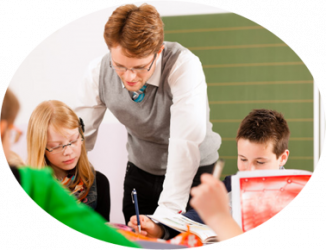 • Classrooms are filled with activities & game-based teaching plans to help students understand key concepts.

• Thorough lesson plans to help students learn about the world through exploration, invention and experiment.

• Language skills are developed as students begin to ask questions.

• Our courses focus on helping each student develop critical thinking skills.

• Encourage students' sense of curiosity and lead them to ask questions.

• Inspire their curiosity and understanding.
Tutoras Educators are experienced well-trained, enthusiastic Canadians. Our educators use well-researched multi-sensory methodologies,  which better equip them to offer the support that all students need at a global level. Tutoras can help our clients in the following areas: 
Shortlist candidates who have the appropriate qualifications, teaching experience, and ambition in the field of education. Based on the school's requirements, potential teachers will be given detailed information on the roles and expectations of the position. Potential teachers will also be fully informed of the school's background and culture.
Preparation For Employment
A visa application will be arranged for overseas employment. We assist teachers during the visa application and help them comply with the local employment policies of different countries.
Interviews will be conducted by the headmaster and teaching faculty through SKYPE or face-to-face in authorized locations in order to understand more about the applicant's qualifications and potential.
Full-day training will be provided to teachers to let them understand more about the school's culture, background, and curriculum. They will also learn about lesson planning and the local work culture and education system.